Denver Ad School: Debut Pioneers
Posted: January 10 2021 @ 12:00 PM | Author: siciliano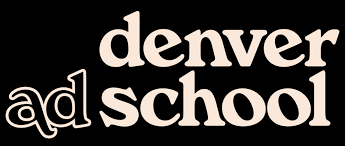 After 14 months, Denver Ad School's "debut pioneers" portfolios are here! On Thursday, January 28, they're hosting a virtual hangout where you can hear each graduate walk you through their favorite campaign and ask 'em questions. How cool is that? Cool. Links to portfolios and RSVP for the event are below.
Check out their portfolios here:
Hayley Lyons (copywriter): hayleyjlyons.com
Emily Devery (copywriter): emilydevery.com
Alisha Benda (copywriter): alishabenda.com
Gaby Strnad (art director): gabystrnad.com
Riley Draper (art director): rileydraper.com
Graciela Robertson (art director): graciela-png.com
Trisha Knope (art director): triciaknope.com
Sabrina Saccente (art director): sabrinasaccente.com
RSVP for January 18th here.
Denver Ad School site here.
https://www.moderncopywriter.com/2021/01/10/denver-ad-school-debut-pioneers/